THE PACE OF AI INNOVATION IS RAPIDLY INCREASING
Artificial Intelligence is clearly having a watershed moment, driven by the fast digitization of everything, movement in machine learning technology and a growth of data. A new KPMG study notes that AI has quickly moved from a "technology to watch to a technology to deploy." And, just last week Tech Republic declared, "AI will determine if your company is a winner or a loser." (No pressure, right?)
Some telling numbers back these assertions; only 17% of the large cap companies analyzed in the KPMG study are currently using AI applications at scale, but HALF expect to do so within 3 years. Further, leaders in these organizations predict that investment in AI-related talent and infrastructure will increase between 50 to 100% in that same timeframe.
The time to get serious about AI investments is now, and the advantage will undoubtedly go to the early movers. I find that learning about real-world applications fuels my imagination. We may be all-too familiar with how Netflix is using AI to conquer the world, but what else is out there? What tangible applications emerging right now can inspire the test-and-learn style innovation every company should be pursuing?
AI "WINNOWS" THE OPTIONS TO HELP US FIND WHAT MATTERS
As I started to look for an answer to this question, a theme emerged from the heavens. Sort of. It began with a fascinating article from Scientific American.
The piece describes how AI is sparking new breakthroughs in astronomy, a field in which a deluge of data has had the counter-intuitive effect of stifling progress. Machine learning is "winnowing potential signals from torrents of noise-filled data so astronomers can focus on the most tantalizing targets for discovery."
That sentence really got my brain going.
The concept of winnowing so aptly describes how AI is driving innovation in how we communicate, consume, and seek inspiration. Here are a few au courant examples that have me thinking about potential applications to help focus the "torrent of noise-filled data" in my own world. I hope they spark some thoughts for you as well.
#1: COMMUNICATING ON NEW MEDIA PLATFORMS
AI is ushering in new social media channels and digital platforms to deliver hyper-personalized content with no-to-little effort required on the part of users.
TOUTIAO is the first "intelligent content distribution app," and it's use has exploded in China. In part, I believe, due to the fact that it is completely frictionless for users. Unlike Facebook, it doesn't rely on the social graph (connections between people) to generate and serve content. Rather, it passively analyzes user behaviors: what they click on, how far they scroll, what type of story, and what time of day – ultimately using AI to narrow the vast universe of available content and serve up a hyper-personalized feed of articles, videos, and ads. Touitiao (and sister site TikTok) lets social media users "lean back" and consume exactly the content they want to see. No friending, liking or sharing needed.
Uses AI to deliver hyper-personalized content with no effort required on the part of users.
THE INNOVATION IMPLICATION: How can AI empower your business to cut through the content clutter and serve up more personalized everything?
#2: PERSONALIZING CONSUMPTION IN BRICK AND MORTAR RETAIL MODELS
Retailers know the name of the game is "experience." Big data is helping them fine-tune these experiences by using AI to capture trends and identify the right products to put in the hands of the right consumers at optimal times.
B8ta, a "retail as service" company, touts the ability to give consumers the chance to touch and interact with brands that are not typically sold in brick and mortar stores. The growing concept is getting press for turning the "showrooming" trend on its head.
The less-written about foundation of this innovation is its AI-driven technology. B8ta offers a unique system of cameras that track shoppers in-store, replicating the way cookies learn from online shopping behavior. In the simplest terms, B8ta turns the retail environment into a trackable canvas, just like a website. Their data dashboard feeds data back to manufacturers, who are then able to adjust inventory, in-store communications, and even pricing in real time.
Uses AI to feed companies shopper data in real-time.
THE INNOVATION IMPLICATION: How can AI equip your business to use real-time data to optimize your offerings?
#3: MINING PREVIOUS WORK FOR NEW INSPIRATION
Another emerging application springs from AI's the ability process large amounts of data to find and create novel new patterns. Creators are leaning on this to help infuse new thinking into the R&D process—and quickly.
In the FOOD category, a system called Gastrograph AI uses machine learning to model consumer flavor preferences and predict how well they will respond to new tastes. The data can even be segmented into demographic groups to help inspire new products for very specific audiences. Companies large and small are piloting this application. For example, I recently read that Mexican-based Bimbo bakeries is testing the interface to tweak products for markets outside of Mexico. (Read here for other great food innovations related to sorting, supply chain, safety and grocery shopping, and tackling food waste.)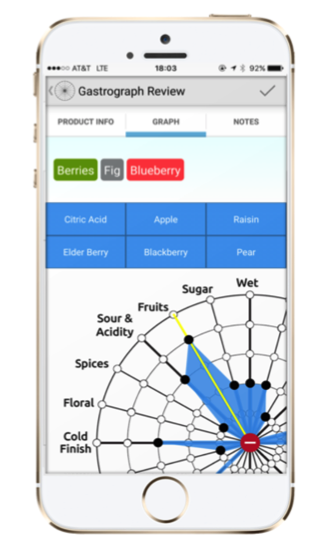 Uses machine learning to help inspire new products for niche audiences
In the BEAUTY space, Olay launched an online "Skin Advisor" that can create personalized product recommendations based on AI-driven analysis of a selfie. It has proven to be the brand's biggest launch in 10 years. Olay has doubled its sales conversion rate for shoppers using the application and increased average basket size by 30%. Investing in this shortcut for consumers to find hyper-personalized product recommendations has paid off immensely for the Olay brand. Inspiration indeed.
And, in PHILANTHROPY, social scientists are using AI technology to develop predictive models that serve up new ideas to help overloaded public health officials. For example, a newly invented Google Maps-like program points individuals to the best available health resources in their area.
THE INNOVATION IMPLICATION: How can AI help you mine and recombine existing data to spark fresh thinking and better serve the customer?
LET'S GO FORTH AND WINNOW
I recently read a retail industry report in which the closing page implored readers to remember that AI is a "disruptive factor" that gives every company a new starting point.
This is an exciting challenge, and I am excited to continue exploring how AI applications can help cut through the noise and clutter to let users – be they social media users, shoppers, or innovators – home in on what really matters. Let's go forth and winnow.